Travel Philosophy, Ethics and Excellency
TransAfrica rises from a passion for Africa and for travelling, enriched, over the years, with professionality.
Originality and passion
Since 1985 we are the first local company which has organized tours and expedition to West Africa, focusing, since the beginning, on the large and unknow cultural heritage and tribal festivals.
Transparency and honesty
Our prices are transparent and do not cover unpleasant discovers, they are all inclusive.
The best
TransAfrica tours rises from deep and long research on the fields and this is why our tours are just in West Africa, where we are the specialists.
Social Sustainability
The fact that we hire our staff all year long, not only during the high season, guarantees them and their families a sustainable future.
Environmental Sustainability
Our vehicles are equipped to avoid unnecessary pollution, our guides are trained about sustainability and careful for not leaving
Safety
Safety is our main concern; we strongly believe that the safety of our clients and our staff must be assured in any possible ways.
Experience
34 years of tours and expeditions give us the right expertise to make you have first-hand experiences, unforgettable emotions while sharing the exuberance and passion of the Africans.
Knowledge and respect
We have created friendly bonds with traditional chiefs, priests as well as the authorities who know our long-lasting commitment to the tourism.
Africa within a crocodile
Between the land and the water an ancient creature reigns: the crocodile, the metaphor of the Earth's mysteries and the guardian of the underground lands. A double nature which leads it to be loved by the people of Bazoulè, in Burkina Faso. According to the legend, the crocodile has prevented the people from dying of thirst and so it is regarded as an hero by the local community.

TransAfrica has adopted the crocodile as its own mark to represent the mystical and spectacular part of Africa, these features characterize every TransAfrica's tours and they offer the travellers an unforgettable experience.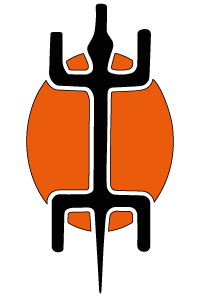 Ancient rituals, ceremonies, dances, sacred masks, traditional festivals, contemporary and large music events mix one another.
Discover our tours
This website makes use of technical cookies and, prior your consensus, of profiling cookies, of third parties, for advertising scopes and to improve services and the users experience. For more info or to deny your consensus, read the whole disclosure. If you decide to go on browsing and by closing this banner, instead, you give your consensus to all the cookies.